TL;DR: Groton's Whitney wells are experiencing elevated levels of manganese. Until a permanent solution is in place, Groton Water customers are advised not to give unfiltered water, or infant formula prepared using unfiltered water, to children under 12 months of age.
Background Information: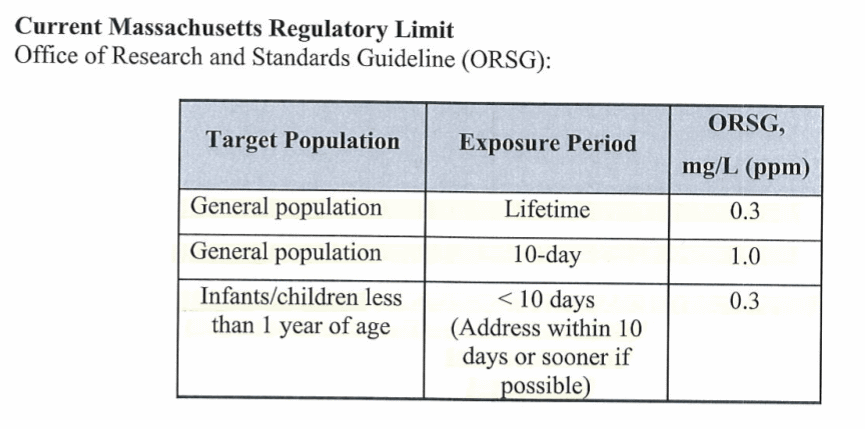 Manganese at the Whitney Wells:
Manganese in the Distribution System: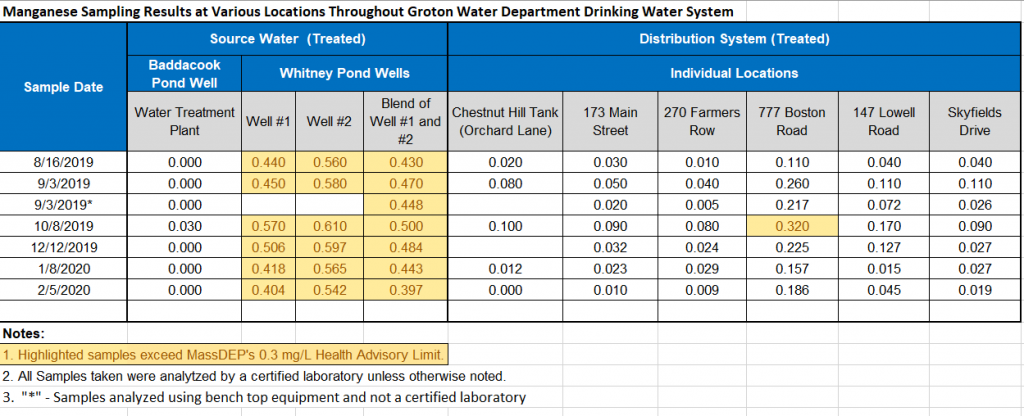 Decision Analysis:
Correspondence: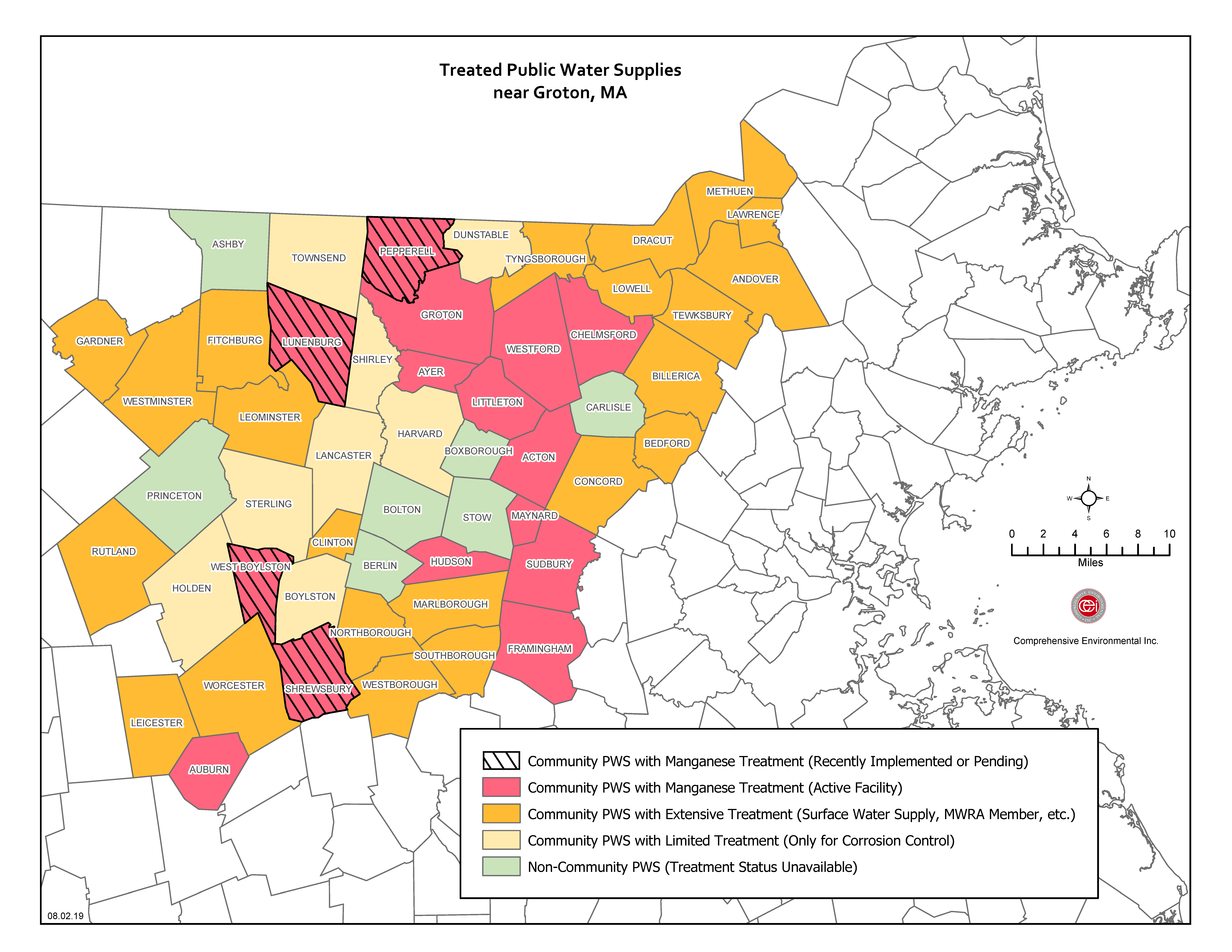 Filtered Water Available
A manganese water filter has been installed in the Kitchen sink at Town Hall, on the 1st floor. We welcome any residents concerned about our manganese levels to fill their own containers in the Kitchen. You can access the Kitchen during normal Town Hall business hours (Monday 8am-7pm, Tuesday-Thursday 8am-4pm, Friday 8am-1pm). You can also enter the building anytime there are public meetings scheduled (see scheduled meetings at www.grotonma.gov).
Please contact the Water Department with any questions on concerns at 978-448-1122.